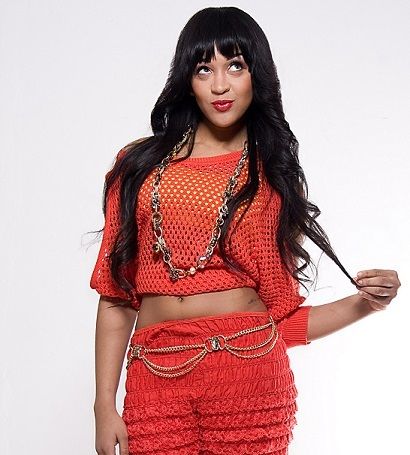 What is "VIRGIN HAIR"?
"VIRGIN HAIR" is hair that is in a pure/natural state that has NOT been processed. 
* How long does SamyahMilanBoutique extensions last? 
SamyahMilanBoutique exotic extensions can last 1-2 years with proper maintenance. * What color is SamyahMilanBoutique extensions? Extensions range in color from dark to medium brown(commonly known as 1b-2). There are various donors so no two bundles are exactly alike. Climate from foreign countries may cause donors hair to have reddish tones (very minimal ) All extensions can be colored to your liking. You can have your extension colored Jet Black for an additional fee. 
*How many bundles will i need and how many oz are SamyahMilanBoutique bundles? 
ALL BUNDLES WEIGHT APPROXIMATELY 3.5-4OZ (VARIES BY LENGTH). TO PERFORM A FULL SEW IN YOU WILL NEED TWO BUNDLES UP TO 16" ---THREE BUNDLES UP TO 26"-- FOUR BUNDLES up to 28". Please follow these universal guidelines. 
* How long does the shipping process take?   
All orders ship out in 2-5 business days. Tracking is sent via EMAIL when product is shipped. SamyahMilanBoutique ships worldwide via United States Postal Service. You can track your order by logging on to www.usps.com (please give system time to update) If your having a HAIR EMERGENCY and need EXPRESS shipping contact (215)436-4029 immediately. 
*What is your Refund Policy? 
SamyahMilanBoutique extensions are inspected multiple times prior to shipping. Hair is hypoallergenic and for this reason WE DO NOT OFFER ANY REFUNDS ALL SALES ARE FINAL! ***WE WILL ONLY SHIP TO THE CONFIRMED ADDRESS ASSOCIATED WITH YOUR INFORMATION YOU'VE PROVIDED  TO PAYPAL. PLEASE BE SURE TO DOUBLE CHECK THE INFORMATION YOU'VE ENTERED. IF YOU ENTER THE WRONG INFORMATION YOU WILL HAVE TO WAIT FOR YOUR ORDER TO COME BACK (CAN TAKE UP TO 30 DAYS) AND RE-PAY THE SHIPPING FEE. *** 
Thank You for choosing SamyahMilanBoutique.